Dunkeld and Birnam, known as the gateway to the Highlands, is a perfect place to relax, rejuvenate and enjoy the fresh air, clear waters, stunning views, beautiful walks of Perthshire's "big tree" countryside and lots of other outdoor pursuits!
We are members of our local Dunkeld and Birnam Tourist Association which has an excellent website providing lots of information about different things you can see and do when you stay at Dunaird Cottage.
http://www.dunkeldandbirnam.org.uk/sections/see/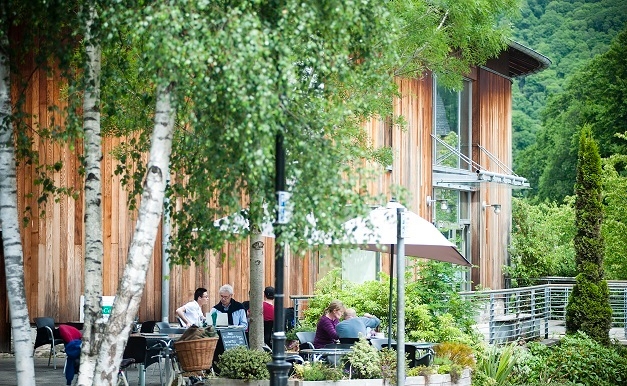 Dunaird Cottage is just a short walk from the heart of Birnam's friendly community and arts facilities and a leisurely stroll away along the banks of the river Tay and over the elegant Telford bridge to Dunkeld's artisan shops and eateries.
If you wander down for a coffee at Birnam Arts Centre or the Birnam Reader, do pop in to see the fantastic gallery which artist Mridula Basi has just opened in the heart of Birnam
Mridula is a visual artist with diverse cultural connections from Asia to Scotland. Her inspiration and passion for wellbeing through art shines through her drawings, paintings and sculpture - her afternoon studio visits are well worth booking in advance and she offer autism friendly sessions in person and online with social firm www.hao2.eu.
https://mridulabasi.co.uk/about/#about-studio-visits
For visitors who want to get about and about doing different and interesting things in our exciting and dramatic local landscapes, there are lots of options listed on the Dunkeld and Birnam Tourist Association website: http://www.dunkeldandbirnam.org.uk/sections/do/
In addition to these, we highly recommend that thrill seeking visitors try canyoning with The Canyoning Company - it's an exhilarating way to enjoy and explore our unique countryside guided by George, Ben and their highly qualified and experienced team. And the good news is that if climbing a canyon and jumping into waterfall pools isn't your thing, then The Canyoning Company also offers magical canyon walks in our hidden valleys.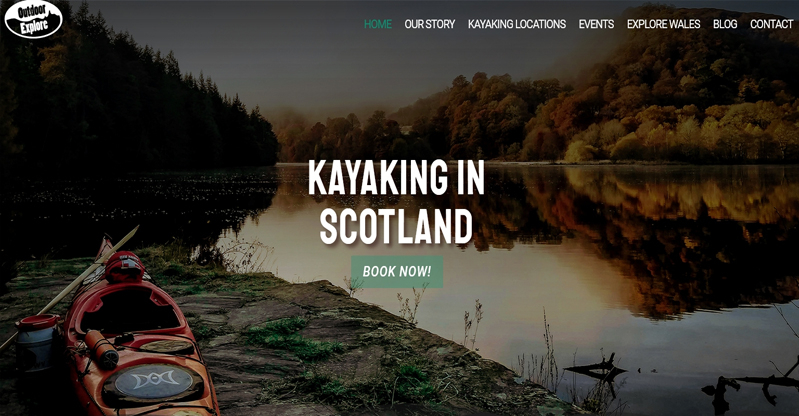 For visitors who love to be immersed in the beauty, peace, wildllife and history of our environment, then Outdoor Explore is another experience not to be missed. Outdoor Explore offers gentle kayaking experiences on the tranquil Loch Clunie. Founder, Piotr Gudan has over 17 years of experience helping people of all ages and abilities safely explore the outdoors and shares his passion and enthusiasm for stunning scenery, wildlife, history and legends. Piotr is experienced at supporting the needs of autistic explorers.
When you are out and about exploring all the things you can see and do in and around Birnam and Dunkeld, please do make the most of guidance provided on the Dunkeld and Birnam Tourist website about how to keep yourself and our community as safe as possible while you have fun.
This is particularly important when you are exploring all the wide range of options for eating, drinking and shopping locally - especially when this is indoors.
http://www.dunkeldandbirnam.org.uk/sections/eat-drink-shop/
Using hand sanitiser provided, wearing a face mask and keeping the recommended distance from other people are all things you can do to help prevent the future damaging lockdowns in our local area. We want you to be able to enjoy coming to our community as much as you want to in the future - so let's help each other ensure that can happen!
Dunkeld and Birnam has a diverse community and if you are autistic, wearing a sunflower lanyard will help local people understand why you may not be wearing a face mask and to provide other support for your needs/preferences so you can relax and enjoy your holiday.
And last but perhaps most importantly, our unique environment and community is fragile and under threat from litter, waste and pollution. We are working hard to reduce and prevent environmental damage and during your stay, we hope you will help us by using bins provided, recycling, using utilities and facilities thoughtfully and make the most of walking and public transport whenever possible.